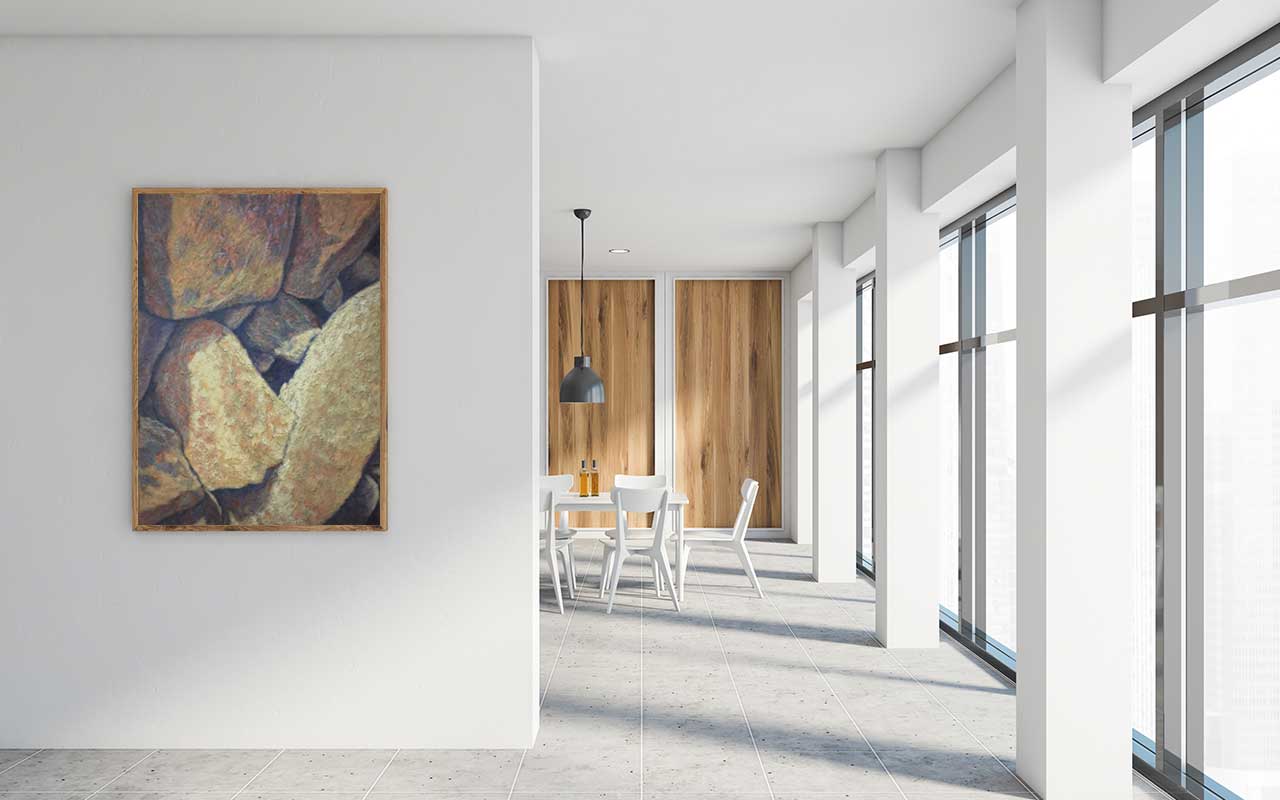 Rock Series
Rocks are like the anchors in life. They are strong and still. They have weathered the forces of nature.  This work is about being grounded and still…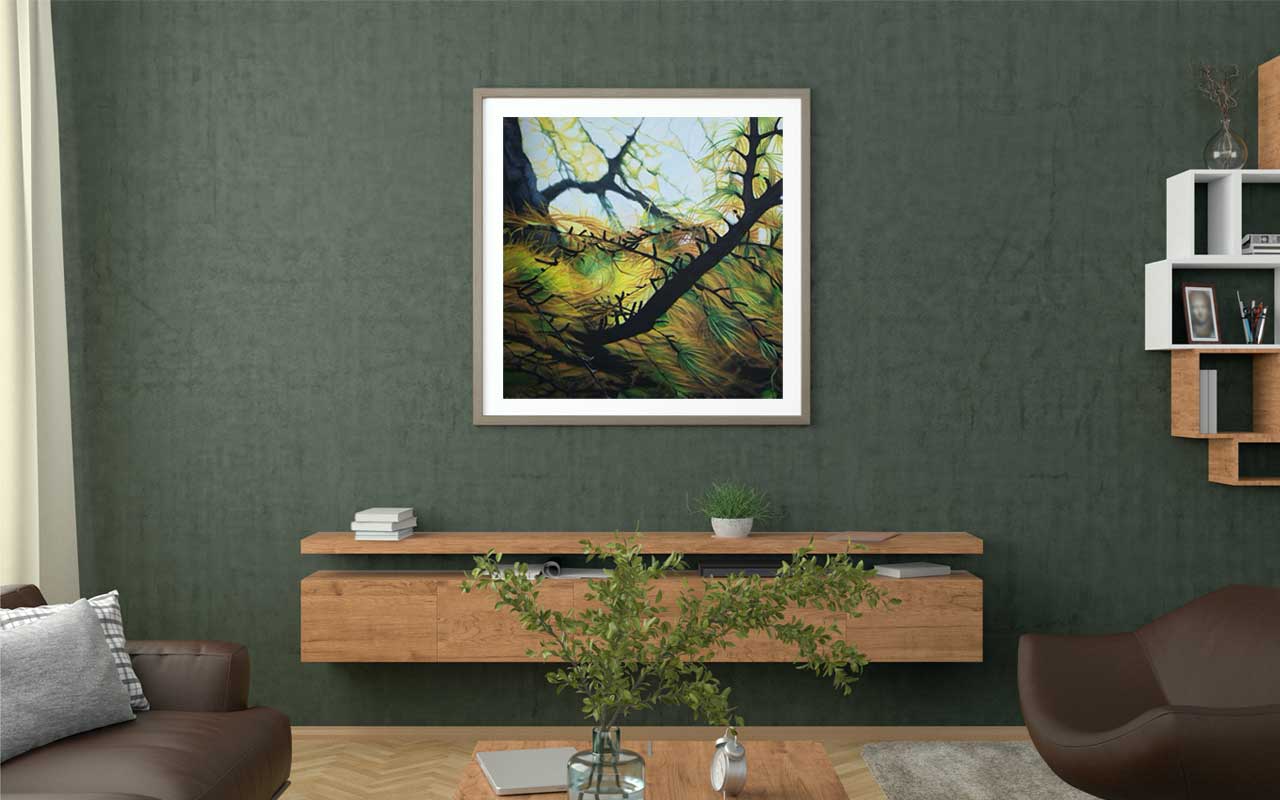 Forest series
Our beautiful forests bathing us in nature, instilling a sense of well-being. 
Tropical Series
Inspired from my trips to tropical places, the very different landscape. The sharp edges of some of the foliage, the play of light and shadow…..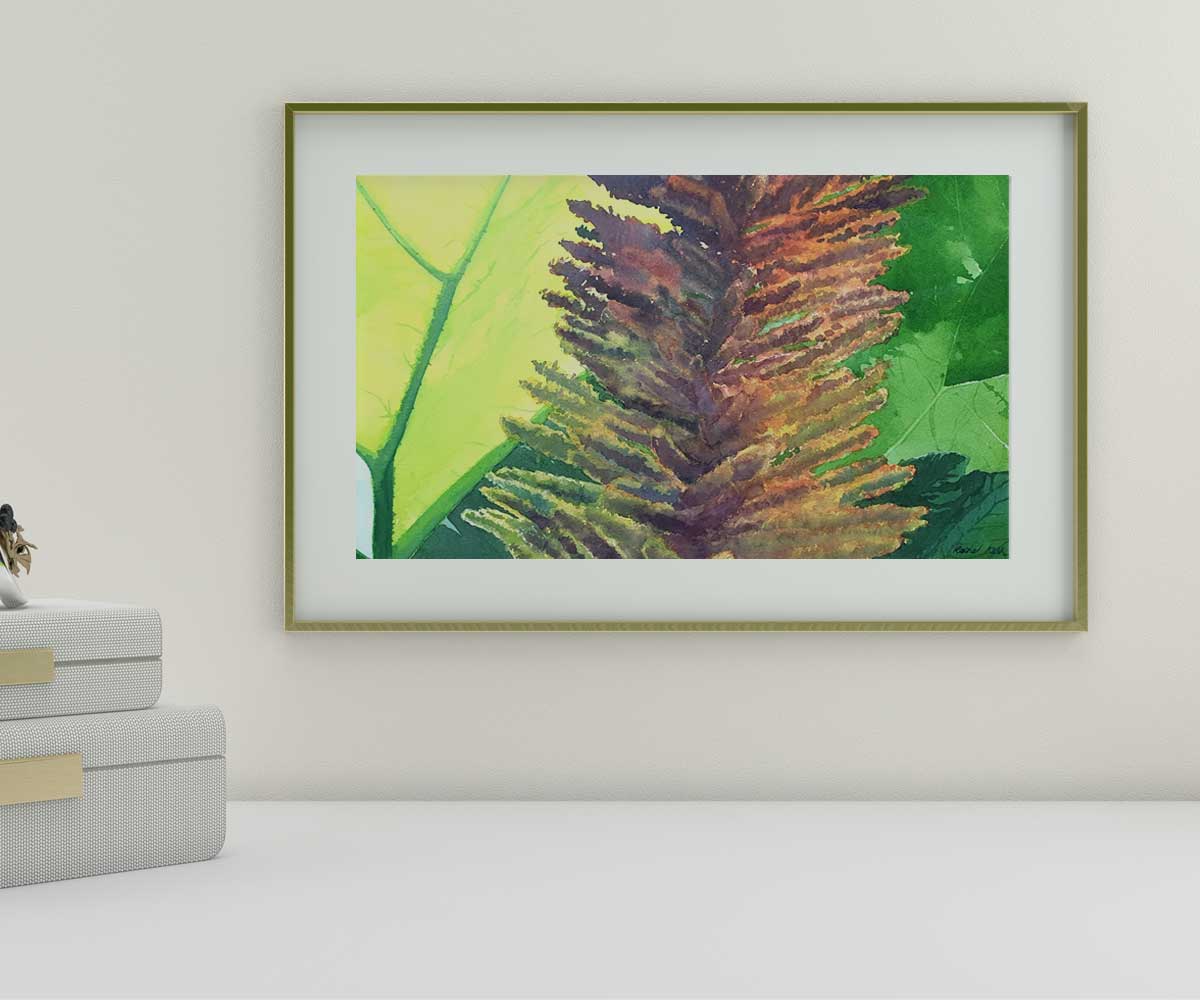 Gunnera Series
These giant rhubarb-like plants have huge umbrella-like leaves that have the capacity to protect.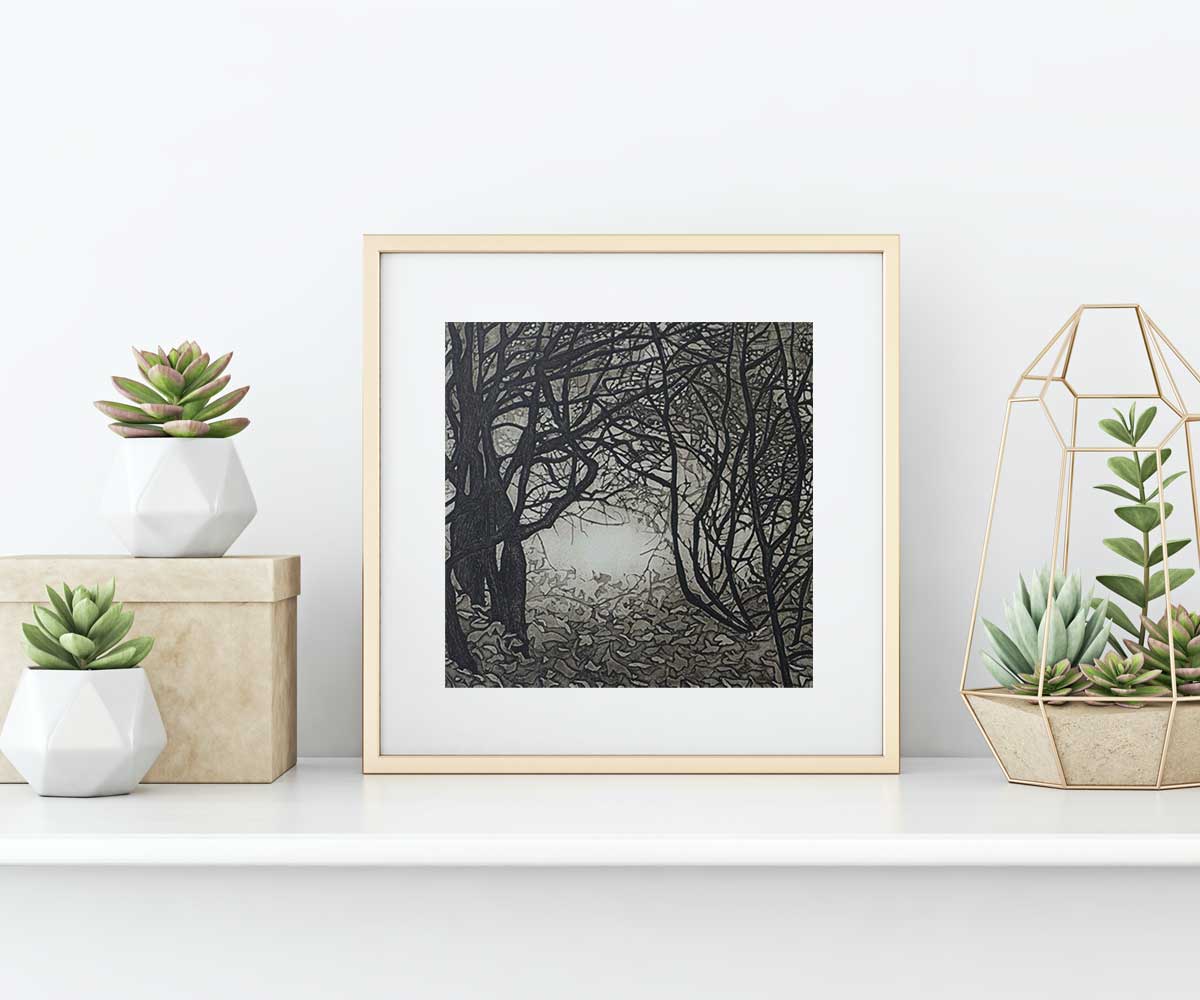 Etching Series
A beautiful craft using copper plates to etch and transfer to paper. The work at this time is about the joy of the craft and the finer details of our landscape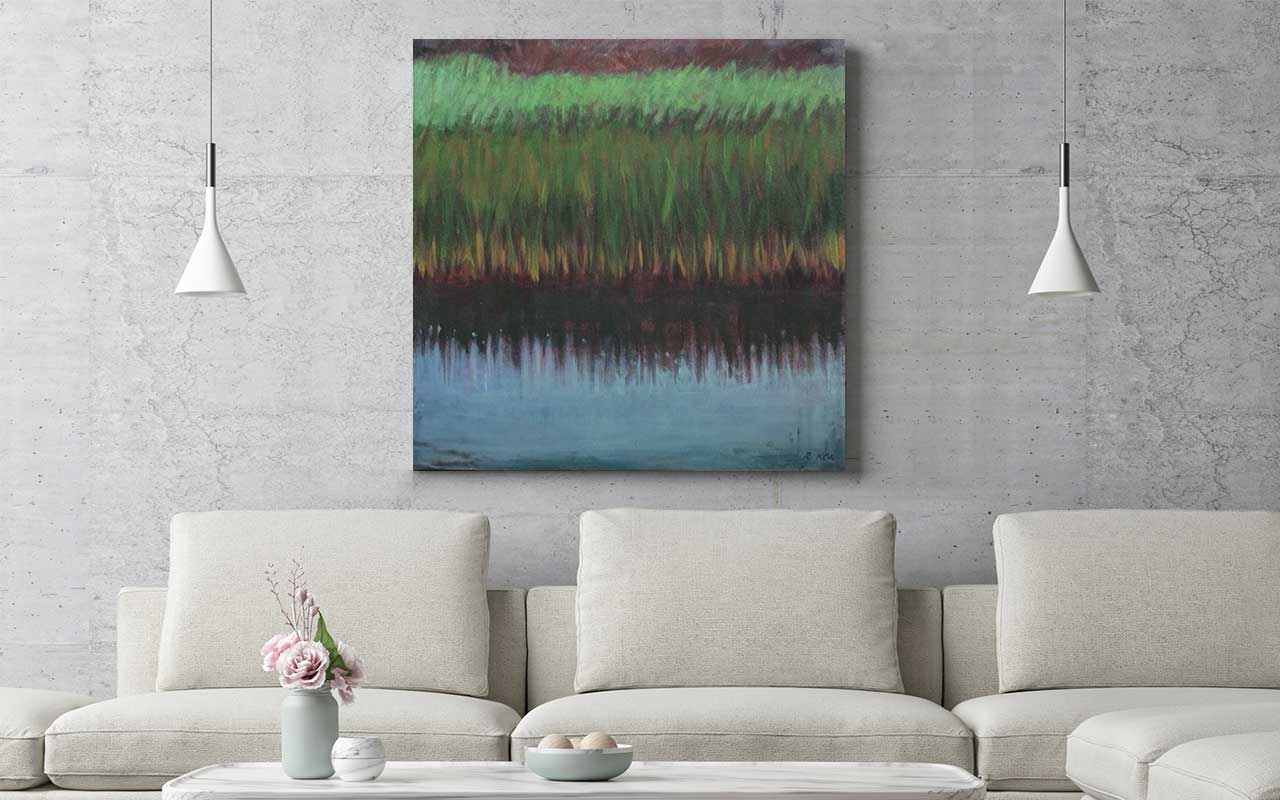 Annaghmakerrig Series
Still, deep waters, dusk, dark landscapes.  Winter cold and damp.  The work at this time is reflective and melancholic…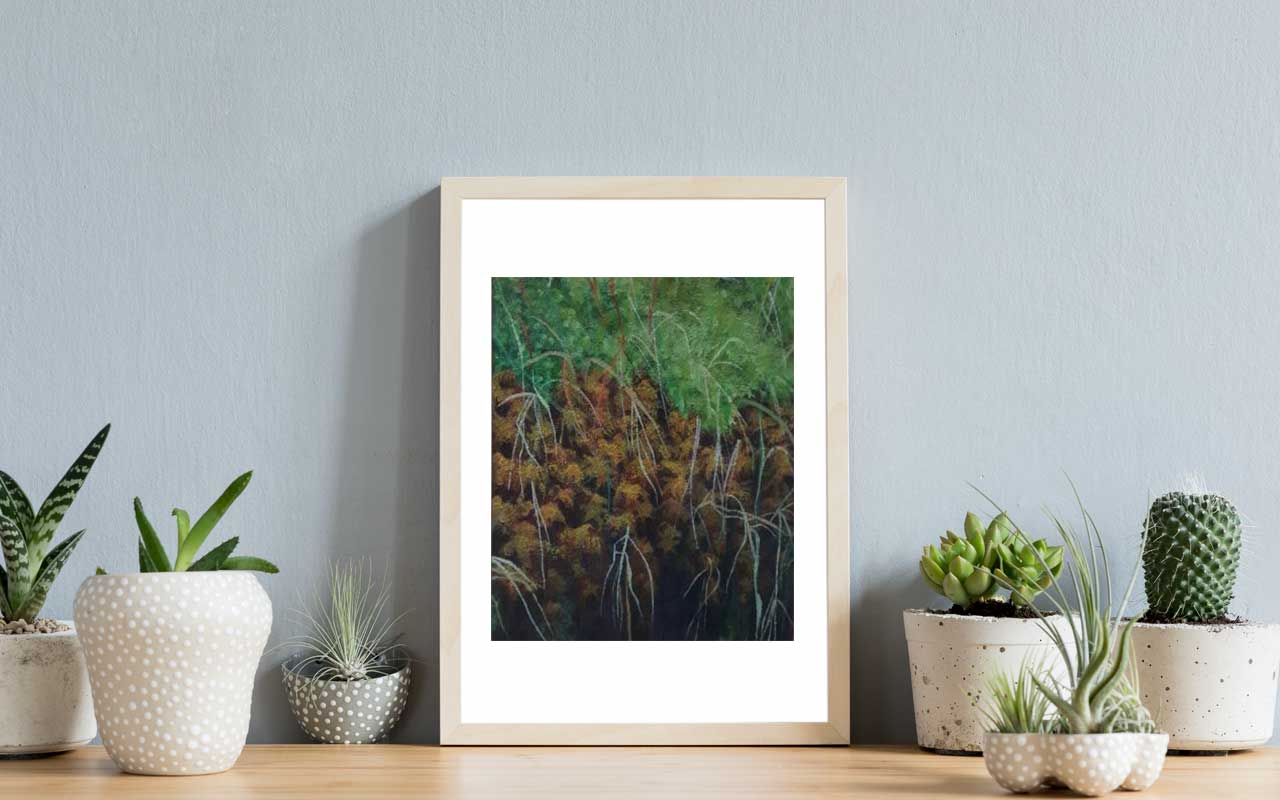 Bogland Series
Our earth, our Irishness…..